£1,264.00
Price incl. VAT 20%
Other product variants
Synthesizer | HN208146
In Stock
Number of Keys: 37 Key Size: Mini Keyboard Type: Touch-Sensitive Input Ports: Sustain Pedal, Control Pedal, Mic Jack 6,3 mm TS, Aux In Jack 3,5 mm TRS, USB Output Ports: Headphone Jack 6,3 mm TRS, Headphone Jack 3,5 mm TRS, 2x Line Out Jack 6,3 mm TS, 2x Line Out XLR Battery Operated: Yes Number of Sounds: 4000 USB to host: Yes USB to device: No USB midi: Yes Software: N/A Colour: Black Width: 576 mm Depth: 308 mm Height: 93 mm Weight: 4.4 kg Adapter included: Yes UK Plug: No
Synthesizer | HN208147
On request
Number of Keys: 61 Key Size: Standard Keyboard Type: Semi-Weighted with Aftertouch Input Ports: Sustain Pedal, Control Pedal, Mic Jack 6,3 mm TS, Aux In Jack 3,5 mm TRS, USB Output Ports: Headphone Jack 6,3 mm TRS, Headphone Jack 3,5 mm TRS, 2x Line Out Jack 6,3 mm TS, 2x Line Out XLR Battery Operated: No Number of Sounds: 4000 USB to host: Yes USB to device: No USB midi: Yes Software: N/A Colour: Black Width: 1090 mm Depth: 447 mm Height: 119 mm Weight: 16.9 kg Adapter included: Yes UK Plug: No
Central Warehouse In Stock 1 qty
Save more money when you order this product in a package set.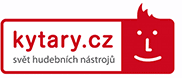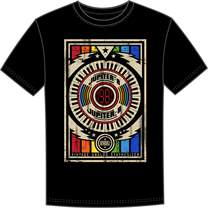 discount up to


2 %
Order as a set
JUPITER RISING

Since the release of the JUPITER-4 in 1978, the name JUPITER has marked the pinnacle of Roland sound and playability. Roland synthesizers with the JUPITER name carry our most advanced sound technologies, are supremely playable, and are built from premium materials.

JUPITER-Xm combines classic Roland design and premium build quality with a powerful new synth engine. It faithfully recreates sought-after instruments from our long history of genre-defining sounds. And with multiple layers, loads of polyphony, and deep hands-on control, you can craft huge, spacious sounds that have as much sparkle as they have warmth and punch.
Specifications
Number of Keys: 37
Key Size: Mini
Keyboard Type: Touch-Sensitive
Input Ports: Sustain Pedal, Control Pedal, Mic Jack 6,3 mm TS, Aux In Jack 3,5 mm TRS, USB
Output Ports: Headphone Jack 6,3 mm TRS, Headphone Jack 3,5 mm TRS, 2x Line Out Jack 6,3 mm TS, 2x Line Out XLR
Battery Operated: Yes
Number of Sounds: 4000
USB to host: Yes
USB to device: No
USB midi: Yes
Software: N/A
Colour: Black
Width: 576 mm
Depth: 308 mm
Height: 93 mm
Weight: 4.4 kg
Adapter included: Yes
UK Plug: No