£1,576.00
Price incl. VAT 20%
Other product variants

Save more money when you order this product in a package set.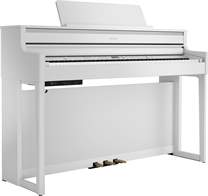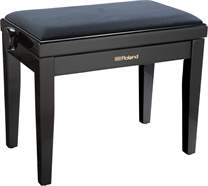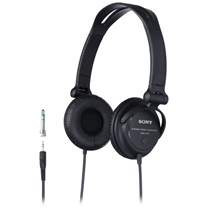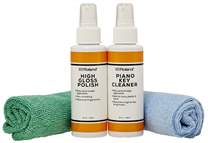 discount up to


9 %
Order as a set
THE BEAUTY OF MUSIC IN THE HEART OF YOUR HOME

Playing the piano is one of life's most rewarding experiences, whether teaching yourself or watching your family discover a passion for music. Roland's HP700 series supports your ambitions with gorgeous piano sound, sophisticated styling, and helpful features that'll keep you coming back for more. And with the flexibility and expression to suit any genre or playing standard, you'll have an instrument that grows with you. Whatever your reasons for owning a piano, the HP700 series can help fulfill them—bringing style, culture, and music into the heart of your home.
Specifications
Colour: White
Keyboard: PHA-50, Escapement, Ebony/Ivory Feel
Keyboard Type: Hammer-Action
Keyboard Surface: Synthetic Ivory
Number of Keys: 88
Automatic Accompaniment: No
Learning System: No
Speaker Output: 60 W
Number of Sounds: 324
Input Ports: Line Jack 3,5 mm TRS
Output Ports: 2x Jack 6,3 mm TRS, 1x Headphone Jack 3,5 mm TRS, 1x Headphone Jack 6,3 mm TRS
Polyphony: 384
USB to host: Yes
USB to device: Yes
USB midi: Yes
Package Contents: Adapter, Headphones holder, Roland Classical Piano Masterpieces
Width: 1377 mm
Depth: 468 mm
Height: 1113 mm
Weight: 59.5 kg
UK Plug: No
Country of Origin: Malaysia