£32.00
Price incl. VAT 20%
Central Warehouse In Stock 5+ qty
Save more money when you order this product in a package set.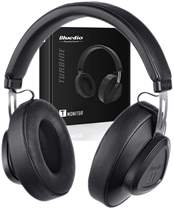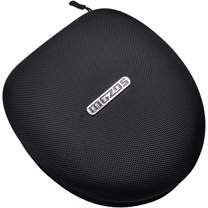 discount up to


22 %
Order as a set
Double Cloud Platforms

Alibaba Cloud and Amazon Cloud platforms are supported, Once APP is downloaded, it allows for the inquiry of weather, news and agenda by voice, and enables the control of the household electrical appliance by voice and the switching of songs by voice, thus becoming the helper for our daily life. There are tremendous amount of songs in the cloud available for your control by voice.


Bluetooth 5.0 High-Definition Monitoring Earphone

It has reduced the power consumption in combination with circuit optimization of Bluetooth 5.0 chip, and achieved clearer data transmission.


Special and Independent Design and R&D of High-Fidelity and High-Recovery Horn Unit

Developed by Bluedio working team to achieve high realization of three-frequency balance, bringing full-sided music experience. The broadcast voice is delicate and has the sense of quality, enabling the listener to enjoy the quiet time in noisiness.


Exquisite Workmanship

Day-and-night test for 365 days, and repeated voice tuning for 1569 times. The world first-level voice tuning equipment from Denmark has been purchased to create the professional mute room for the ears, with the only aim to create the truest voice.


Comfortable for Wear

the enveloping design is used, in which there is the protein ear shield with memory sponge. It is featured by gentle and soft touch, being comfortable, breathable and never clamping the head.
Specifications
Type: Closed-back
Frequency Range: 20 Hz - 20 kHz
Impedance: 16 Ohm
Sensitivity: 118 dB
Microphone: Yes
Connector 1: USB (C)
Bluetooth: Yes
Active Noise Cancellation: No
Colour: Black