Kytary.co.uk discount coupon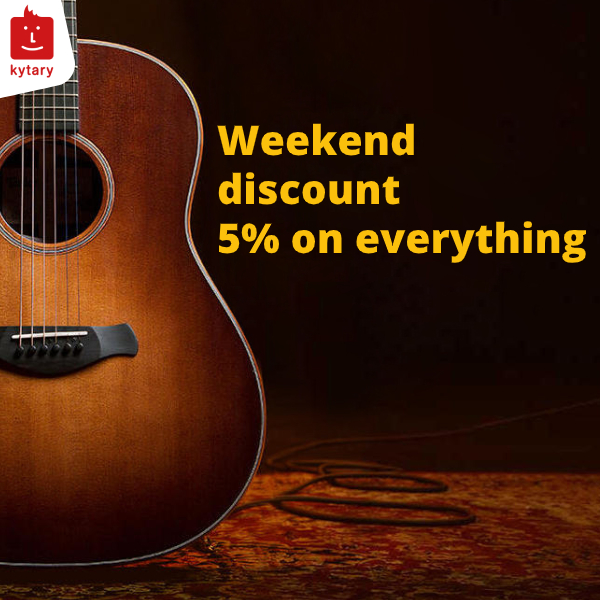 A discount coupon for anything:
FALLENLEAVES
Valid until Sunday, November 1, 2020. Discounts do not combine. 
How to apply your discount coupon to your first purchase on Kytary.co.uk.
Place the goods in your shopping cart. In the first phase of the shopping cart enter the code of your discount coupon: click on 'I want to use my gift certificate or discount coupon' and enter the code in the field 'Coupon code'. After clicking on the 'Apply discount' button, your discount will be subtracted from the price of the order.