Kytary.co.uk – the partner of all musicians
It matters not if you are a beginning drummer or play in a famous band. Our doors are open to everyone who loves music and wants to use it to entertain themselves, their friends or even a large audience.
Many popular bands, solo artists and cultural institutions rely on us. You've definitely heard the following names.
Bands such as Tata Bojs, Chinaski, Kryštof, Monkey Business, Kabát, Čechomor, Wohnout, ETC, Bratři Ebenové, Tři sestry, Visací zámek, The Tap Tap and many others depend on our instruments.
Well known musicians such as Michal Pavlíček, Michal Dvořák, Petr Čtvrtníček, Ben Christovao, Richard Krajčo, Jiří Korn, Pepa Vojtek, Anna K., Michal David, Tomáš Klus, Pavol Habera, Janek Ledecký and Dalibor Janda rank among our customers.
We've furnished the following organisations with our sound equipment: Czech Television, the National Theatre, Vinohrady Theatre, Švanda Theatre, Radio Beat, Radio 1, Spin Radio, Charles University, the Jaroslav Ježek Conservatory and Palacký University. We also provide technical support for popular festivals such as United Islands, Mighty Sounds, Basin Fire Fest and many others.
Support from Kytary.co.uk
Kytary.co.uk supports many worthy charitable projects. We know we can't save the world, but we do what we can. Unfortunately, not everyone was so lucky at life's starting line. That's why we definitely don't plan to sit around on our hands.
The Tap Tap
We support the band The Tap Tap. We appreciate what they do and how they do it. They also played for us at our 10th anniversary, where CZK 57,569 was raised for the band (on top of their fee). We reached an agreement on long-term cooperation at the beginning of 2011, and today Kytary.co.uk is practically the only permanent sponsor of the band. We want to make life easier for the band, to acknowledge the talent and effort they put into their music. We realise that a company of our size should support those who need it.
Chance 4 Children
We support the international project Chance 4 Children, which helps children at orphanages. Many of them have received free instruments from us, allowing them to spend their free time in a meaningful way.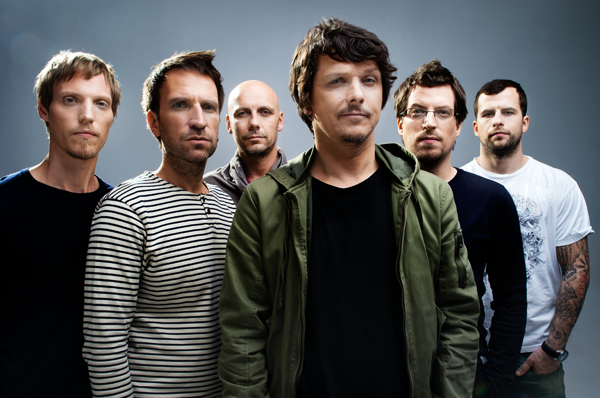 Chinaski
'We started working with Kytary.co.uk about a year ago. I wanted a reliable guitar that would stay in tune and be trouble-free. I chose the David Gilmour black Stratocaster, with which I am delighted. This was followed by studio instruments. I chose YAMAHA DTXPRESS IV electric drums for controlling our BFD2 music sampler and all other drum simulations. I can rehearse with drummer Ota Petřina after ten in the evening and the neighbours won't call the police on us. One of my favourite bass idols is Marcus Miller, so I decided to enrich the band's sound with a Fender Marcus Miller Signature Bass. Some of our harder songs require a bass effect, so I bought the Electro-Harmonix Bass Microsynth. For example, in the new video for our song "Slovní pyrotechnika"('Verbal Pyrothnics'), which we filmed live at Rock For People, it comes out nicely in the interlude. The Digitech Whammy pedal bought by guitarist František Táborský is also used in the same song. The Akai EWI electric sax and Akai MPC sampler that saxophonist Štěpán Škoch bought at Kytary.co.uk came long on our 2009 Autopohádky Tour. On behalf of CHINASKI, I send my greetings to all of you and wish everyone else pleasant shopping at Kytary.co.uk'.
Ondřej Škoch – bass guitarist and guitarist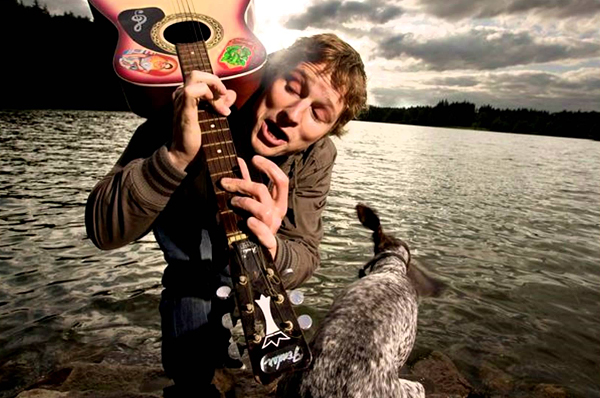 Honza Homola
'I go through strings like hotcakes – 53 sets a year, 318 strings, which I then cut off with pliers and stick in the couch in the dressing rooms at clubs. It might seem strange, but those stupid six wires effect my whole life, and so I'm picky about their quality. I change my strings every week and treat my Telecaster to this luxury every Friday and Saturday. D'Addario elevens are my choice of strings. I buy them at Kytary.co.uk by the kilo, just to be safe.'
Honza Homola – guitarist for Wohnout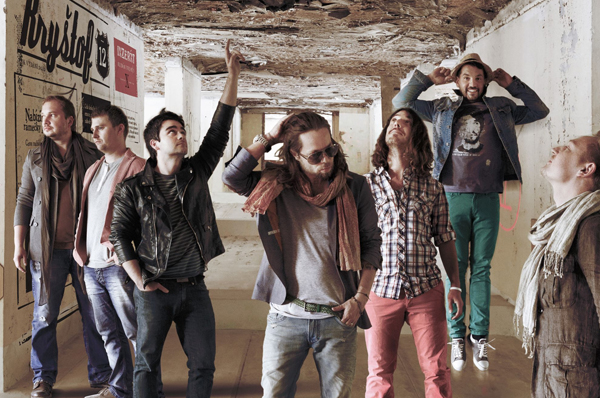 Kryštof
'Why have we been a long-term customer of one of the largest musical instrument retailers in the Czech Republic, Kytary.co.uk? There are a number of reasons. The store offers us a wide selection of guitars, amps, keyboards, wind and percussion instruments as well as music software. We've bought Fender Stratocaster and Telecaster guitars from the Custom Shop, Taylor electric acoustic guitars, Fender and Blackheart amps, and we wouldn't change them for the world. We've bought Aquilar and Gallien Krueger bass amps, sets of Zildjian K cymbals, a Mapex Black Panther snare drum, wireless in-ear Sennheiser monitors, a Yamaha stage piano and a wide range of accessories like DR and Martin strings and Cubase 5 music software. Proof that our relationship has been mutually beneficial is the fact that Kytary.co.uk was named the Most Popular Musical Instrument Retailer of 2009. See ya, dudes!'
Richard Krajčo – singer, guitarist and actor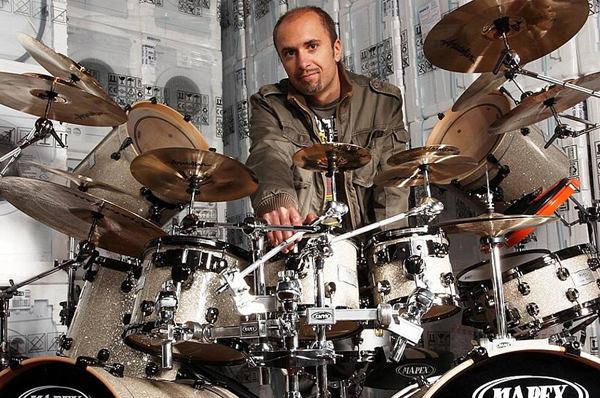 Martin Vajgl
'My first purchase over the internet was from Kytary.co.uk, and since then up to today I've made countless purchases from them to my full satisfaction, from instrument cables up to studio monitors. I also bought guitars from them for home recording. Even though I was looking for cheaper models given demo parameters, I was able to buy instruments that give me the necessary quality on demos at a great price. But Kytary.co.uk is about more than just guitars – you can also find a great selection of drums; the Kytary.co.uk showroom has Mapex kits on the floor, which really cemented our relationship!'
Martin Vajgl – drummer and music teacher
Martin Vajgl is the drummer for the groups Čechomor, Vltava, Drumwave... He is also the author of the textbook Étude For a Little Drum and a training DVD for drummers entitled Drum Kit – Why, How and What to Practice. All four parts of these video lessons are available at Kytary.co.uk.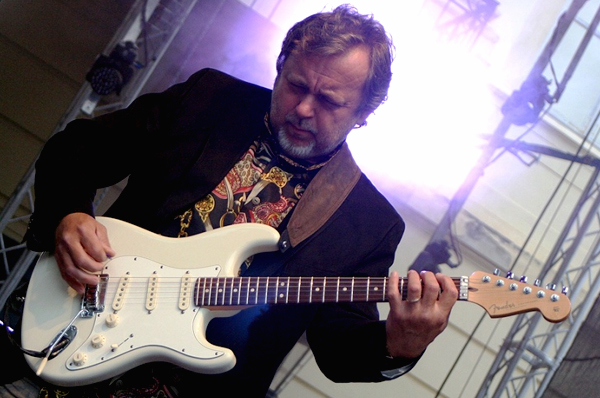 Michal Pavlíček
'The guitar is a fascinating instrument, and when you take it in your hands, every tone provokes a flood of emotions. Each guitar has its own soul, aura and language. The symbiosis between a player and his guitar must be like a 'harmonious marriage'. That's why finding the right guitar takes time. In the meantime, you can even experience many breakups and new beautiful caresses. Personally, I've been hanging out with the Fender Relic guitar harem lately. I love the 'distressed' Stratocaster and Telecaster that I bought at Kytary.co.uk.'
Michal Pavlíček – guitarist and composer
Michal is regarded as one of the best Czech guitar players – what else can you say?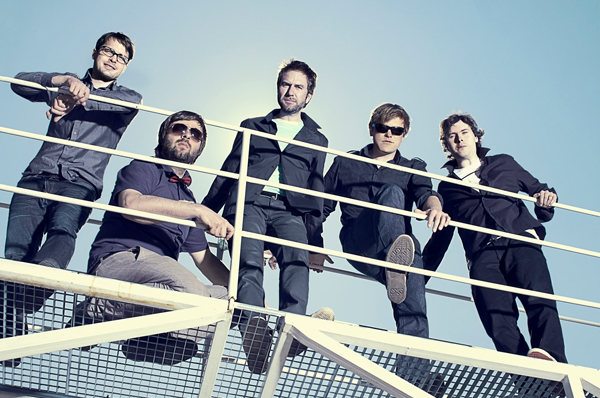 Tata Bojs
'In a perfect world, I would walk in the rehearsal room, snap my fingers and have a great amp behind me, the best bass strapped over my shoulder and the most amazing effects at my feet. Everything for free, of course. But before that becomes a reality, I can at least rely on Kytary.cz, which tries to create this illusion. On our biggest tour ever, I updated my gear like never before. I spent so much much time looking for cabs that my head was literally spinning. Luckily I had help from plenty of employees who understand these things much better than I do, and in the end I think I ended up with the best I could possibly afford. The employees treated my bandmates exactly the same, and they advised us on everything from cables to VAT. The perfect world is getting closer!'
Marek Huňát (a.k.a. Mardoša) – bass guitarist for Tata Bojs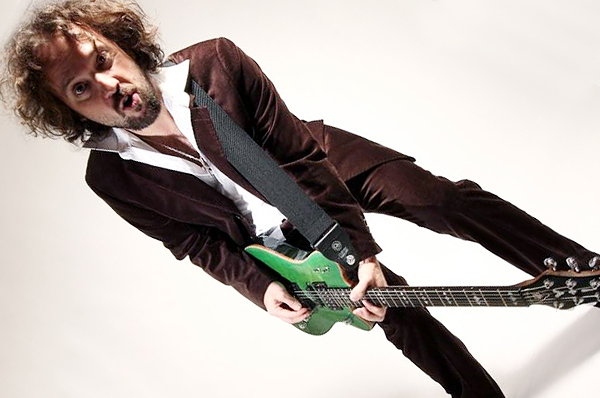 Olda Krejčoves
'I appreciate their customer approach, the 30-day return policy (allowing you to return goods without a reason within 30 days), the warranty and the good, aggressive policy that Kytary.co.uk pursues. "Stop playing around and play!"'
Olda Krejčoves – guitarist for Monkey Business
Olda is an aficionado of Framus guitars and Randall amps. Right now (actually for quite a while) he's building a monster rack with effects – naturally in stereo!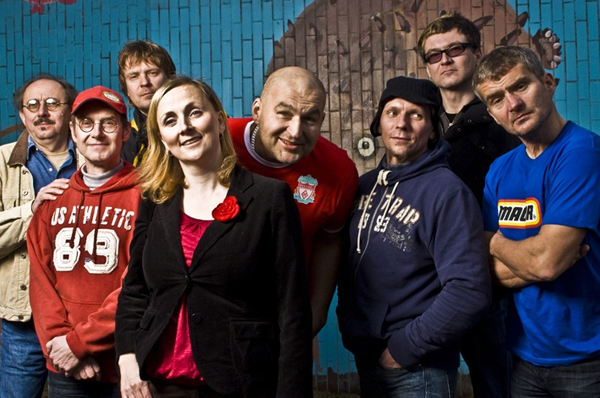 Tři sestry
'What we like about Kytary.co.uk is that they broke the model of overpriced music shops in the Czech Republic and they don't ignore us the way the other stores did because we didn't play fusion. We recently bought a complete small sound system, including a mixing console and an active speaker system we use for rehearsals, smaller performances (e.g. summer concerts in the beer garden of the Na staré Sokolovně pub) and which we can also combine with our demo recording equipment. We also bought new guitar and bass amps, giving us separate concert and rehearsal equipment. For a new instrument, the Fender Jazz Bass American de Luxe we bought at Kytary.co.uk plays quite nicely and has become my third favourite concert instrument (after my GL2000 and Musicman Stingray).'
Tomáš Doležal – bass guitarist
The punk legend Tři sestry with frontman Lou Fanánek needs no introduction.